Graduation Eligibility
Graduation Eligibility
Eligibility Policy:
Students are eligible to participate in the Ardrossan High School Graduation Exercises provided they meet the criteria for the Alberta Education High School Diploma by the end of April.
Students who fail to meet the criteria for the High School Diploma after the deadline will have their eligibility for participation in the Senior Class Exercises reviewed by school administration.
Graduation Eligibility:
Students must earn a minimum of 100 credits including the following:
English 30-1 or 30-2
Social Studies 30-1 or 30-2
10 30-level credits other than English and Social Studies
Math at the grades 10 and 11 levels (10 credits)
Science at the grades 10 and 11 levels (10 credits)
CALM (3 credits)
Physical Education 10 (3 credits)
10 credits in CTS, Fine Arts, Second Languages, Phys. Ed. 20 or 30, K&E, RAP
Grade 12 student must carry a minimum of 15 credits per semester.
Students enrolled in CTS courses must complete 75% of their coursework by end of April.
All school fees must be paid.
myPass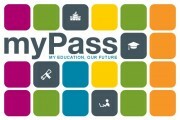 myPass is an Alberta Education secure self-service website for high school students to:
View and print diploma exam results statements, or order transcripts and more. It is highly recommended that you order a final official high school transcript once your Grade 12 DIP marks are in (usually mid-July after graduation). They are $10 a copy. You may need it for employment or other reasons.
WATCH sign up process- youtube video on myPass
Visit this link to sign up for a myPass account: (you can receive your PIN by text, email, or mail)
https://public.education.alberta.ca/PASI/myPass