myPass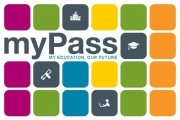 myPass is an Alberta Education secure self-service website for high school students to:
View and print diploma exam results statements, or order transcripts and more.
We have created an easy step-by-step guide to help you sign up for myPass.  Please click HERE to view the steps.
For more information from the Alberta Government regarding MyPass please click the following link https://public.education.alberta.ca/PASI/myPass
More Than 30 Exhibitors from across Canada to help you plan for life after high school.
Open to all GRADES 9 - 12 students and Families.
Free Event November 22, 2018
6:30 - 8:30pm
Clarion Hotel & Conference Centre, 2100 Premier Way, Sherwood Park
Learn more visit
WWW.EIPS.CA/STUDENTS/YOUR-FUTURE
ApplyAlberta
ApplyAlberta in an online application system that allows students to apply to one or more post-secondary institutions and authorize transcript transfers between participating institutions in the province.  You only need to enter your personal and academic information once - it is transferred automatically to each institution; you choose authorizing institutions to request transcript transfers, and you will not be charged a fee for transcripts transferred through ApplyAlberta.  For more information, please visit www.applyalberta.ca or see Ms. Footz or Mrs. Richardson in Student Services.
U of A Faculty and Program Tip Sheets
Go to the link below to view some tips sheets which will provide you with information on how to select classes and build a timetable for your program for the upcoming school year.
http://www.admissions.ualberta.ca/admissions-101/registration-101/tip-sheets.aspx
U of A News
Cost Calculator - The University of Albert Recruitment Team has created an easy way for you to help students determine the cost of their first year.  Simply visit the tuition & scholarships page at http://www.admissions.ualberta.ca/tuition-scholarships.aspx and click on the Cost Calculator.  Note, estimations are based on current academic year assessments for an Undergraduate.
SATs
The Scholastic Aptitude Test or SAT is a standardized examination that most American post-secondary institutions require as part of their admission process. There are 6 writing dates between now and June all requiring early registration. See Ms. Footz or Mrs. Richardson for dates. Students who are planning to attend university or college in the US should plan to write the SAT in the spring of grade 11 so their results are available in the fall of grade 12 when they begin the application process. For more information, check out the website at www.collegeboard.com.