Back to all posts
Posted on
Welcome Week September 9-13th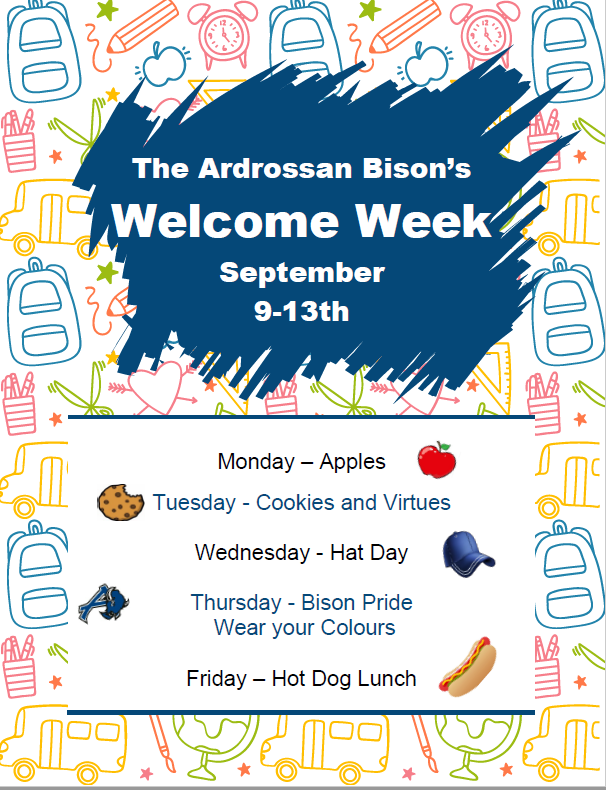 Monday - Apples will be handed out to students as the buses arrive in the morning.
Tuesday – Cookies will be handed out to all students; see who can recite the 4 virtues - Integrity, Loyalty, Respect, Commitment.
Wednesday - Crazy Hat Day, Welcome to the Herd Lunch in the Theatre lobby – invites will be given to new grade 8 -12 students to bring lunch and meet other new students. Students are encouraged to bring a friend. Cupcakes will also be served.
Thursday - Blue/White Bison Pride Day – Wear Bison colors and swag. The Bison Football team will be passing out tattoos at lunch time.
Friday - Hot Dog Lunch day. Students will be called as followed:
11:20 am Gr.7
11:25 am Gr. 8
11:30 am Gr. 9
High School regular lunch time.