Post Secondary Info
Post Secondary Updates
Virtual Sessions:
MacEwan University offers Virtual One-on-One Advising Sessions: Parents/Students may book 20 minute one-on-one video advising sessions (link provided for students to book a suitable time) to discuss admissions and program information, daytime and evenings available. email to book a time: WidrickQ@macewan.ca
University of Alberta UPDATE:
When students apply to the U of A in the fall of their grade 12 year, they are evaluated using their available grade 11 and grade 12 final marks. However, if a student is not immediately admissible to their first choice program, they can submit new final marks* as they become available. With this new information we can reevaluate students for admission, and hopefully extend them an offer to their first choice program!
The University of Alberta offers a number of virtual events and tours. Check out this link to see the full list: uab.ca/recruitmentevents
Check out the Advising section for general and program specific questions to have your specific questions answered.
Local Institutions

Alberta University of the Arts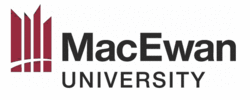 Medicine Hat College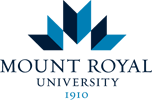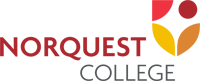 U of A Faculty and Program Tip Sheets
myPass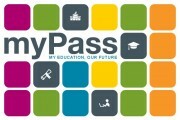 myPass is an Alberta Education secure self-service website for high school students to:
View and print diploma exam results statements, or order transcripts and more.
We have created an easy step-by-step guide to help you sign up for myPass.  Please click HERE to view the steps.
For more information from the Alberta Government regarding MyPass please click the following link https://public.education.alberta.ca/PASI/myPass
ApplyAlberta
ApplyAlberta is an online application and transcript transfer system that anyone can use to apply to undergraduate programs at one or more of Alberta's post-secondary institutions. Check the application process for the institutions you are interested in applying to; they will state if they use ApplyAlberta.
What Are Your Future Plans?
Check out Learning Clicks to find out more about your education options after high school:
Learning Clicks: http://learningclicks.alberta.ca/
You can also contact one of their Ambassadors who are current post-secondary students from across the province who have shared their unique stories and experiences to motivate and inform young Albertans about their education options after high school.
Planning for Post-Secondary - Grade Level Checkists
SATs
The Scholastic Aptitude Test or SAT is a standardized examination that most American post-secondary institutions require as part of their admission process. There are 6 writing dates between now and June all requiring early registration. See Mrs. Boake or Mrs. Richardson for practice books. Students who are planning to attend university or college in the US should plan to write the SAT in the spring of grade 11 so their results are available in the fall of grade 12 when they begin the application process. For more information, check out the website at www.collegeboard.com.