Post Secondary Info
Post Secondary Updates
University of Alberta UPDATE:
 When students apply to the U of A in the fall of their grade 12 year, they are evaluated using their available grade 11 and grade 12 final marks. However, if a student is not immediately admissible to their first choice program, they can submit new final marks* as they become available. With this new information we can reevaluate students for admission, and hopefully extend them an offer to their first choice program!
Students studying in a quarterly high school system can submit updated courses and final marks to the U of A for reevaluation during the month of January. Quarterly students from BC, AB, and ON will find the Course and Mark Update form automatically uploaded in their Launchpad portal, and quarterly students from other jurisdictions can request one at uab.ca/ask. Students not studying in a quarterly system will have the opportunity to submit updated courses and final marks to the U of A for reevaluation starting February 15, 2021.
Students can also attend our Updating Courses and Marks presentation that walks through the process of submitting updates to their applications, discusses what kind of information we need from students, and addresses frequently asked questions. It is followed by a live Q&A so students can get answers to any lingering questions. Registration is available at uab.ca/recruitmentevents
Most Post-Secondary Institutions in Alberta open their applications open October 1st!
ApplyAlberta is an online application and transcript transfer system that anyone can use to apply to undergraduate programs at one or more of Alberta's post-secondary institutions. Check the application process for the institutions you are interested in applying to; they will state if they use ApplyAlberta.
Before You Start Your Applications on Apply Alberta:
The ApplyAlberta system will allow you to create a profile with your personal information and academic history. This information is filled in automatically on your application(s) to Alberta post-secondary institutions.
You will need the following:
A MyAlberta Digital ID.  You will be prompted to create a MyAlberta Digital ID if you do not already have one.  
Your Alberta Student Number (ASN).  
Names of all high schools you have attended or are currently attending.
High school courses and marks (for currently enrolled Canadian students only). Look at your myPass account for a listing of all these in your Detailed Academic Report.
A credit card will be necessary to pay any application fees charged by the institution(s).
Post-Secondary Virtual Open Houses
University of Calgary Saturday, October 3, 2020 (10 a.m. to 3 p.m.)
https://www.ucalgary.ca/future-students/undergraduate/events/open-house
University of Alberta October 15 – October 17, 2020
https://www.ualberta.ca/admissions/undergraduate/tours-and-events/openhouse/index.html?
Thursday, October 15, 2020 from 4 p.m. - 8 p.m.
Friday, October 16, 2020 from 2 p.m. - 6 p.m.
Saturday, October 17, 2020 from 10 a.m. - 3 p.m.
You can register after September 28 via the link above.
NAIT October 16 – 17, 2020
Friday, October 16, (9 a.m. to 3 p.m.)
Saturday, October 17, (10 a.m. to 3 p.m.)
https://www.nait.ca/nait/admissions/tours-events-and-info-sessions/open-house
Olds College Friday, October 16, 2020 (1 p.m. to 7 p.m.)
https://www.oldscollege.ca/about/events-dates/open-house-olds/index.html
Concordia University Saturday, October 17, 2020 (10 a.m. to 2 p.m.)
https://concordia.ab.ca/future-students/open-house/
Lethbridge College, October 21, 2020 (10 a.m. to 4 p.m.)
https://lethbridgecollege.ca/events/lethbridge-colleges-virtual-open-house
Lakeland College October 23-24, 2020
https://www.lakelandcollege.ca/admissions/plan-a-visit/open-house/
The Kings University Saturday, October 24, 2020 (10 a.m. to 2 p.m.)
https://www.kingsu.ca/admissions/visit-kings/open-house
Mount Royal University
https://www.mtroyal.ca/Admission/OpenHouse/ 
Norquest College Saturday, October 24, 2020 (10 a.m. to 2 p.m.)
https://www.norquest.ca/media-centre/events/2020/open-house.aspx
MacEwan University Saturday, November 7, 2020
https://www.macewan.ca/wcm/MacEwanEvents/OpenHouse/index.htm
Registration is now open for most of these events. Follow the links and sign up today!
myPass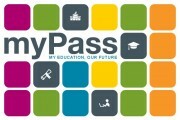 myPass is an Alberta Education secure self-service website for high school students to:
View and print diploma exam results statements, or order transcripts and more.
We have created an easy step-by-step guide to help you sign up for myPass.  Please click HERE to view the steps.
For more information from the Alberta Government regarding MyPass please click the following link https://public.education.alberta.ca/PASI/myPass
ApplyAlberta
ApplyAlberta in an online application system that allows students to apply to one or more post-secondary institutions and authorize transcript transfers between participating institutions in the province.  You only need to enter your personal and academic information once - it is transferred automatically to each institution; you choose authorizing institutions to request transcript transfers, and you will not be charged a fee for transcripts transferred through ApplyAlberta.  For more information, please visit www.applyalberta.ca or see Mrs. Boake or Mrs. Richardson in Student Services.
U of A Faculty and Program Tip Sheets
SATs
The Scholastic Aptitude Test or SAT is a standardized examination that most American post-secondary institutions require as part of their admission process. There are 6 writing dates between now and June all requiring early registration. See Mrs. Boake or Mrs. Richardson for dates. Students who are planning to attend university or college in the US should plan to write the SAT in the spring of grade 11 so their results are available in the fall of grade 12 when they begin the application process. For more information, check out the website at www.collegeboard.com.
What Are Your Future Plans?
Check out Learning Clicks to find out more about your education options after high school:
Learning Clicks: http://learningclicks.alberta.ca/
You can also contact one of their Ambassadors who are current post-secondary students from across the province who have shared their unique stories and experiences to motivate and inform young Albertans about their education options after high school.
Planning for Post-Secondary - Grade Level Checkists