Back to all posts
Posted on:
SCHOLASTIC VIRTUAL BOOK FAIR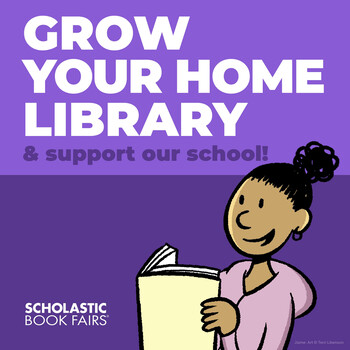 Start your Christmas shopping and build your home library with new books to inspire and engage the reader in your home. We are hosting a virtual book fair with Scholastic Canada from November 30 - December 13. 
Titles available for Grades K to 12.
Every purchase earns Book Fair Rewards that can be used for resources to support our school.
Orders can be delivered right to your school or home. Safe and Easy.
FREE STANDARD SHIPPING on orders over $35 or if placed on Wednesday, December 2 from 6 to 8 pm.
To order books online, visit https://virtualbookfairs.scholastic.ca/pages/5153383.